THE WHISK[E]Y
Situated between the Scottish Isles and the Kentucky Bourbon Region, Boston offers the perfect complement of both climates to create our inspired craft spirit. Our Distillery is located in the shadows of Old Boston, where the rising and falling New England temperatures are critical to extracting the additional flavor complexities imparted by our European French Oak barrels. Port Boston is a tribute to authenticity and a pioneer of craft whiskey distilling.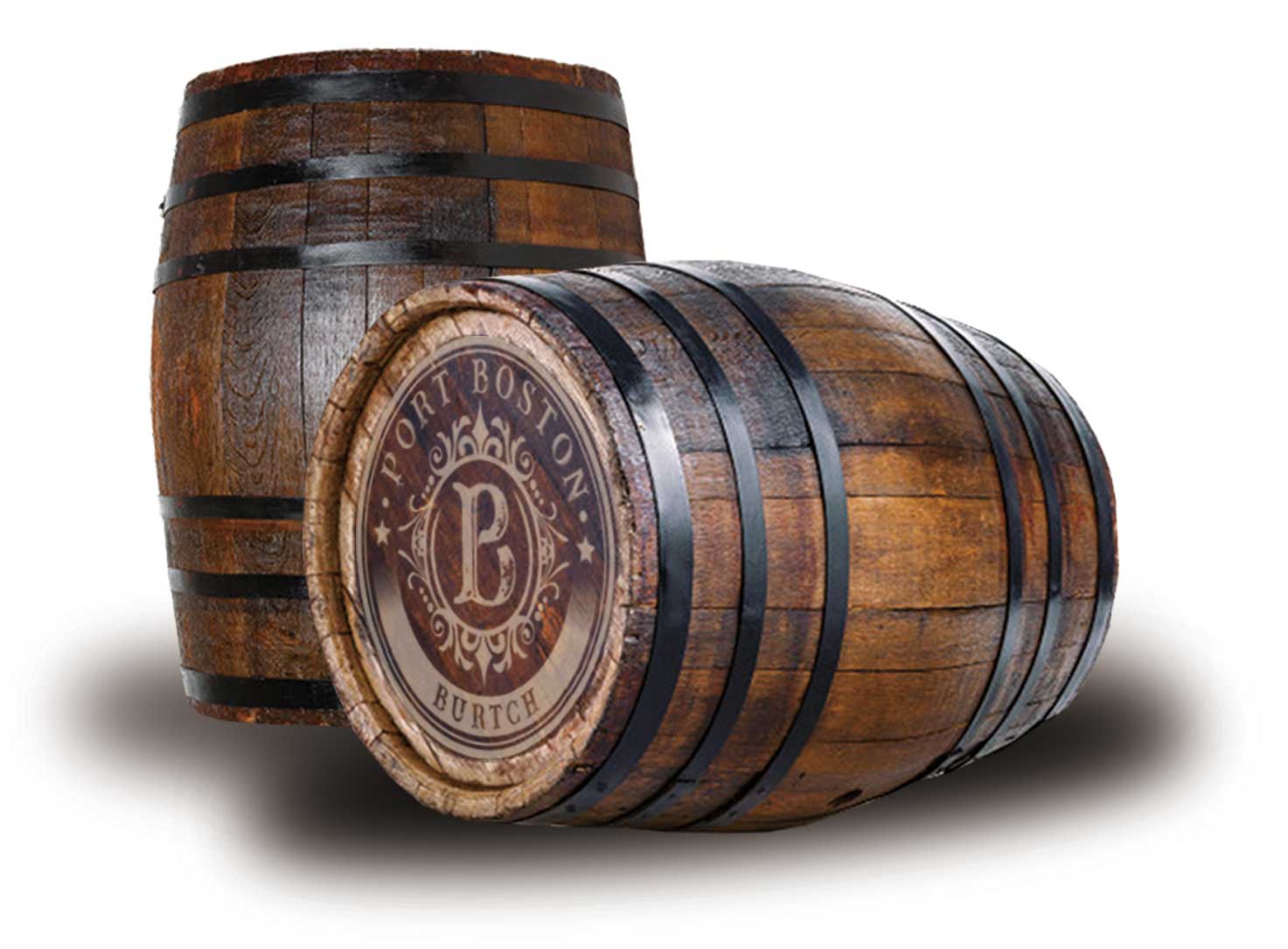 WHAT MAKES PORT BOSTON "BURTCH" WHISKEY UNIQUE?
burtch /ˈbərch / n.
a sophisticated blend of bourbon and scotch whisk(e)y pioneered at the Port Boston Distillery.

Our "Burtch" whiskey is unparalleled among American producers. The Port Boston is a sophisticated blend of bourbon and scotch whisk(e)y. We are leading the charge among U.S. craft distilleries by bringing together the best parts of Scottish heritage and Kentucky traditions to pioneer a whisk(e)y that is uniquely "Old Boston." Our proprietary "tunning" process gives us excellent command over each distillation run and allows for an incredible depth of flavor and aroma to be expressed in the 93-proof spirit. A gentle sniff and the whole is introduced by a soft, woodsy aroma rich in rye and barley. The additional complexity comes from finishing in European French Oak cooperage. Incessantly smooth, yet growing in intensity, the sweet caramel suspense gives way to a subtle, but warming finish, both rich and inviting.